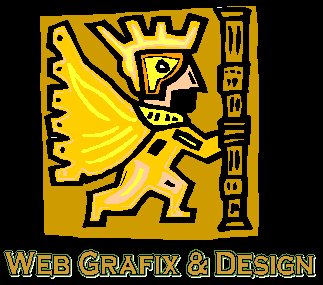 Want your own web page? Want it to be attractive? Want it to look professional? Well for some of the lowest prices in the web world, we at Web Grafix & Design are here to offer you the web page that you've always wanted. From the person at home surfing the Internet to world wide corporations, we can design just about anything desired. Satisfaction Guaranteed or your money back.
Business Pages|Personal Pages|Pricing for Web Site

What Programs do we use?|Company Information

FAQ'S
Sign Up Today!