Meet Santa's Pets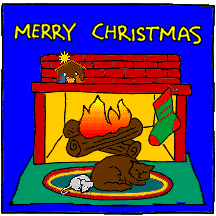 Hi, my name is Brownie the cat, and this is my good friend Willie the mouse. I know we should be enemies because I'm a cat, and I am supposed to eat mice, but me and Willie go way back, he has been my friend since I was a little kitten. I would like to thank Santa for bringing us into his lives.




Guess who I am? I am Santa's cat. That's where I got this special hat from. Santa is the best thing that happened to me since kitty litter.




I am Santa's bird. I am not just a plain old Cockatiel, Cockatoo, Parakeet, or Parrot, I am an authentic, one of a kind, christmas bird. That's exactly why Santa picked me to be his pet. Thanks Santa!




Everyone knows who I am. I am EVERYONE'S favorite reindeer. Don't you remember that song "Rudolph the Red-Nose Reindeer"? Well that's me. Merry Christmas Santa!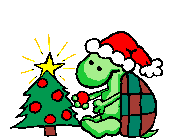 I am Tony the Turtle the Ornament Picker. Everyone calls me that because I like to take off all the ornaments when I am bored. Mrs. Clause gets upset though. Sometimes I like to play catch with myself and throw them in the air. But just a word of advice..... Don't do it when Mrs. Clause is around!




I am Peter the Pup in the Stocking. I stay in this stocking because it's nice and warm in here. I have a doghouse, but its below zero degrees here and I would freeze my tail off. I don't want an amputated tail like some little kitty I know.




Enter Santa's Sleigh Take Off Station